GOOD HEALTH PACKAGE WITH VITAMINS
GOOD HEALTH PACKAGE WITH VITAMINS
Includes 64 Tests
This health checkup package comes under the best health checkup packagesavailable in india. it is used to assess your current health status & to screen you to know if you have any apparent warning signs or if any abnormalities lying inside your body. full body checkup packages are very helpful for understanding how fit we are.it is very important to have a complete health checkup for people who lives in cities.labuncle provides a wide range of whole body checkups/full body health checkup packages.
HBA1c Glycosylated Hemoglobin
CBC Complete Blood Count (includes 24 tests)
Eosinophils - Absolute Count
Basophils - Absolute Count
Lymphocytes - Absolute Count
Monocytes - Absolute Count
Neutrophils - Absolute Count
Eosinophils
Basophils
Hemoglobin
Immature Granulocytes(Ig)
Immature Granulocyte Percentage(Ig%)
Nucleated Red Blood Cells
Nucleated Red Blood Cells %
Hematocrit(Pcv)
Platelet Count
Total Leucocytes Count
Lymphocyte Percentage
Mean Corpuscular Hemoglobin(Mch)
Mean Corp.Hemo.Conc(Mchc)
Mean Corpuscular Volume(Mcv)
Monocytes
Neutrophils
Total Rbc
Red Cell Distribution Width (Rdw-Cv)
Red Cell Distribution Width - Sd(Rdw-Sd)
Kidney Function Test (KFT/RFT) (includes 5 tests)
Uric Acid
Creatinine - Serum
Bun / Sr.Creatinine Ratio
Blood Urea Nitrogen (Bun)
Calcium
Liver Function Test (LFT) (includes 11 tests)
Bilirubin -Direct
Bilirubin (Indirect)
Bilirubin - Total
Serum Alb/Globulin Ratio
Alkaline Phosphatase
Gamma Glutamyl Transferase (Ggt)
Serum Globulin
Aspartate Aminotransferase (Sgot )
Alanine Transaminase (Sgpt)
Protein - Total
Albumin - Serum
Thyroid Profile TFT (includes 3 tests)
Thyroid Stimulating Hormone (Tsh)
Total Triiodothyronine (T3)
Total Thyroxine (T4)
Vitamin B12 (Cyanocobalamin)
Iron Profile (includes 3 tests)
Total Iron Binding Capacity (Tibc)
Iron
% Transferrin Saturation
VITAMIN D PROFILE (D2 D3 D TOTAL)
CARDIAC RISK MARKERS (includes 5 tests)
Apo B / Apo A1 Ratio (Apo B/A1)
Apolipoprotein - A1 (Apo-A1)
Apolipoprotein - B (Apo-B)
Homocysteine
High Sensitivity C-Reactive Protein (Hs-Crp)
Lipid Profile (includes 8 tests)
Total Cholesterol
Hdl Cholesterol - Direct
Non-Hdl Cholesterol
Ldl Cholesterol - Direct
Ldl / Hdl Ratio
Triglycerides
Tc/ Hdl Cholesterol Ratio
Vldl Cholesterol
Package Overview
How Good Health Package With Vitamins helps you?
Vitamin B12 helps make your DNA and your red blood cells. Your body doesn?t store vitamin B12 for a long time. Vitamin D helps your body to absorb enough calcium in your body whereas Calcium is one of the main building block of bone. It also plays role in your nervous, muscle, and immune systems. Good Health Package With Vitamins includes Vitamin B12, Vitamin D Profile (D2 D3 D Total), CBC, Kidney(KFT/RFT), Liver(LFT), Thyroid(TFT), Iron deficiency, Lipid diseases. This package is useful for those have a deficiency of vitamins. his package is for all Age groups.
Powered By
About Thyrocare
Thyrocare Technologies Limited is India's first and most advanced fully Automated Laboratory having its strong presence in more than 2000 cities / towns in India and internationally with a focus on providing quality reports at affordable costs to laboratories and hospitals in India and abroad. Thyrocare provides wide range of health packages according to diesease and Age.
Our Certifications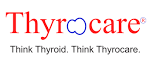 Address

Only Home Collection
Contact Numbers

2241252525


2230900000




Timings

mon 6:00am - 2:00pm

tue 6:00am - 2:00pm

wed 6:00am - 2:00pm

thu 6:00am - 2:00pm

fri 6:00am - 2:00pm

sat 6:00am - 2:00pm

sun 6:00am - 2:00pm
Testimonials
their sample collection technicians are very trained and skilled
Ms. Priyashi aggrawal
Certified User
good service, low price, reports are good
Ms. Rishibha
Certified User