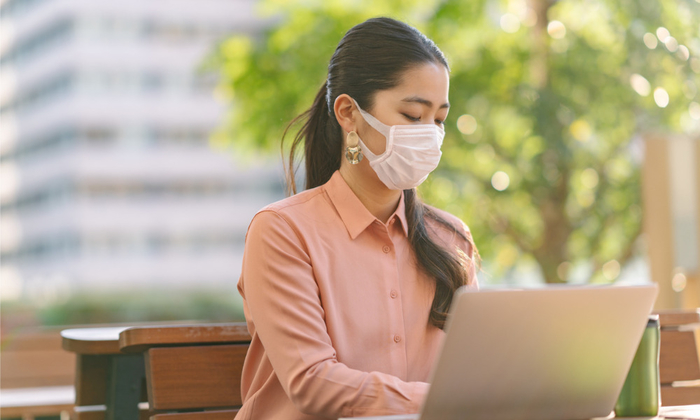 Employers should start doing these things now, even if COVID-19 has not arrived in the communities where they operate. These measures can reduce working days lost due to illness and stop or slow the spread of COVID-19 if it arrives at one of your workplaces.
Simple ways to prevent the spread of COVID-19 in your workplace
• Make sure your workplaces are clean and hygienic – Surfaces (e.g. desks and tables) and objects (e.g. telephones, keyboards) need to be wiped with disinfectant regularly. Why? Because contamination on surfaces touched by employees and customers is one of the main ways that COVID-19 spreads.
• Promote regular and thorough hand-washing by employees, contractors, and customers – Why? Because washing kills the virus on your hands and prevents the spread of COVID19.
• Promote good respiratory hygiene in the workplace – Why? Because good respiratory hygiene prevents the spread of COVID-19.
• Advise employees and contractors to consult national travel advice before going on business trips.
• Brief your employees, contractors, and customers that if COVID-19 starts spreading in your community anyone with even a mild cough or low-grade fever (37.3 C or more) needs to stay at home. They should also stay home (or work from home) if they have had to take simple medications, such as paracetamol/acetaminophen, ibuprofen or aspirin, which may mask symptoms of infection
Getting your workplace ready in case COVID-19 arrives in your community
Develop a plan for what to do if someone becomes ill with suspected COVID-19 at one of your workplaces
• The plan should cover putting the ill person in a room or area where they are isolated from others in the workplace, limiting the number of people who have contact with the sick person, and contacting the local health authorities.
• Consider how to identify persons who may be at risk, and support them, without inviting stigma and discrimination. This could include persons who have recently traveled to an area reporting cases, or other personnel who have conditions that put them at higher risk of serious illness (e.g. diabetes, heart and lung disease, older age). – Tell your local public health authority you are developing the plan and seek their input.
• Promote regular teleworking across your organization. Health authorities may advise people to avoid public transport and crowded places. Teleworking will help your business keep operating while your employees stay safe.
Remember: Simple precautions and planning can make a big difference. Action now will help protect your employees and your business.
For Regular Updates Download our App on Android and IOS.
Source: https://www.who.int/
Image Source: https://www.hcamag.com/